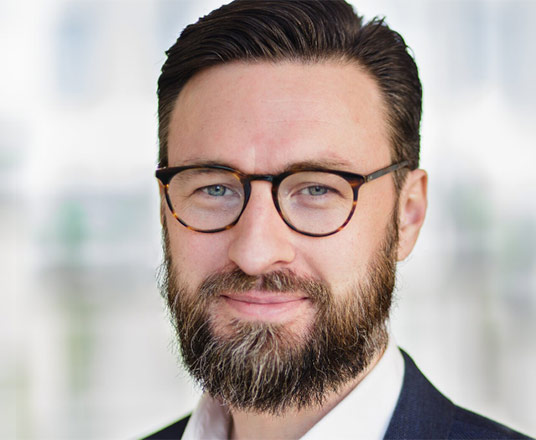 Prof. Dr.
Sebastian Meier
Professor for the design of knowledge transfer
At the intersection of human-centred Design and technological innovation, Sebastian Meier explores new forms of knowledge transfer. From urban data visualisation as a means for participation, to expert tools for decision making support, to exhibitions and digital forms of storytelling to communicate complex issues, his research tries to take an holistic approach to find people-oriented solutions.
Research Foci:
Mediating Climate Change and Sustainability
Digital Participation, Literacy and Sovereignty
Urban Planning and Participation
Open Data in the local, state and federal administration
Sebastian Meier is co-founder of the CityVis initiative, which supports a global community of academic and applied visualisation professionals, to exchange ideas and foster knowledge exchange. Besides several academic workshops, conferences and exhibitions try to disseminate knowledge to a broader audience. As a chapter and commission lead within the Germany Cartographic Association, he is promoting young talent at the intersection of design and cartography.
Before his work at the University of Applied Sciences Potsdam, he collaborated with the HafenCity University's CityScienceLab and g2lab, as a guest professor in the department for geoinformatics, investigating the interplay of urban planning and citizen participation. As the research director of Berlin's CityLAB Berlin, an initiative of Berlin's senate chancellery and the Technologiestiftung Berlin, he was driving research and development on topics like Open Data, Smart City and Sustainability in the state of Berlin.
Interaction × Design × Lab × Interaction × Design × Lab × Interaction × Design × Lab ×
Visualization x Holistic Design x Inclusive Design x Digital Sovereignty
Projects
Publications
2022
Interactive network visualization on the integration of mindsets and sustainability–creating conditions for emergence through a relational narrative
Innovation: the European journal of social science research
2021
Personalisation of data-driven storytelling
ICC 2021
2021
Privacy-centred data-driven innovation in the smart city. Exemplary use case of traffic counting
Journal on Urban, Planning and Transport Research (9:1)
2021
Unravelling the Human Perspective and Considerations for Urban Data Visualization
IEEE PacificVis 2021
2019
On the relevance of cartography — An interaction design perspective
Proceedings of the International Cartography Conference 2019 (ICC 2019) – Tokyo, Japan
2019
Urban Mobility Symposium: Karten, Daten, Geovisualisierung
Kartographische Nachrichten (70/1-2), Editorial
2018
Data-driven personal cartographic perspectives
Kartographische Nachrichten, (13/8)
2018
Zivilgesellschaftlichen Mehrwert schaffen - Daten für Bürger*innen aufbereiten
Magazine by the Office for statistics Berlin-Brandenburg
2017
Personal Big Data
Potsdam University
2017
Psychogeography in the Age of the Quantified Self-Mental Map Modelling with Georeferenced Personal Activity Data
LNG&C - Advances in Cartography and GIScience Best exhibit award
2017
The Individual in the Data — the Aspect of Personal Relevance
i-com 2017; 16(3): pp. 247-265
2017
Visualizations in Online News — and Their Effect on Perceived Credibility
Kartographische Nachrichten, Sonderheft 02/2017
2016
Enhancing Location Recommendation Through Proximity Indicators, Areal Descriptors, and Similarity Clusters
LNG&C - Progress in Location-Based Services 2016, Springer
2016
Faceted Views of Varying Emphasis (FaVVEs): a framework for visualising multi-perspective small multiples
Computer Graphics Forum: the international journal of the Eurographics Association, 35(3) pp.241-249
2016
Open Geo Tools — A State of the Art Report. The democratization of geo-tools and data continues.
Proceedings of the 64th German Cartography conference
2016
The Marker Cluster: A Critical Analysis and a New Approach to a Common Web-based Cartographic Interface Pattern
International Journal of Agricultural and Environmental Information Systems (IJAEIS), Volume 7, Issue 1, January - March 2016
2015
Anforderungsanalyse bei IT-Experten mittels Experience-Sample-Methode.
In: Endmann, A., Fischer, H. & Krökel, M. (Hrsg.): Mensch und Computer 2015 – Usability Professionals. Berlin: De Gruyter Oldenbourg. pp. 133-143.
2015
Visualising the» Un-seen «: Towards Critical Approaches and Strategies of Inclusion in Digital Cultural Heritage Interfaces
in: KuI (Kultur und Informatik) Cross Media. Busch et al. (Hrsg.) Berlin 2015
2015
Visualizing Large Spatial Time Series Data on Mobile Devices: Combining the HeatTile System with a Progressive Loading Approach
Proceedings of the ICC 2015, Cartography - Maps Connecting the World (Springer)
2014
A Comparison of Location Search UI Patterns on Mobile Devices.
In: Proceedings of the MobileHCI 2014, Sept. 23–26, 2014, Toronto, ON, CA, pp. 465-470.
2014
Heattile, a New Method for Heatmap Implementations for Mobile web-based Cartographic Applications.
In: T. Bandrova et al. (Eds.): Thematic Cartography for the Society, Lecture Notes in Geoinformation and Cartography. International Conference on Cartography and GIS 2014. Berlin: Springer, pp. 33-44.
2014
Interkulturelle Nutzeranforderungen erheben.
UP14, Stuttgart. http://dl.mensch-und-computer.de/handle/123456789/3925.
2014
The Micro Smart Grid Tabletop — A real world case study for tangible multitouch technologies for communicating complex concepts
Published in the Workshop Proceedings of the workshop Tactile/Haptic User Interfaces for Tabletops and Tablets (TacTT) 2014 during the ITS conference 2014 in Dresden.
2014
Too many Markers, revisited. An empirical analysis of web-based methods for overcoming the problem of too many markers in zoomable mapping applications.
In: Computational Science and Its Applications (ICCSA), 2014 14th International Conference on Computational Science and Its Applications, pp. 121-125.
2012
A Real-world Mobile Prototyping Framework for Location-and Context-based Services
Published at the Wireless Communication and Information (WCI) – Berlin, 2012
2008
Location based Applications (LBA)
Interfaces, Journal (UK), Issue 77