Services
The Interaction Design Lab combines emerging technologies and digital data from all walks of life to create useful, aesthetically pleasing, interactive products, systems, and services.
Interaction × Design × Lab × Interaction × Design × Lab × Interaction × Design × Lab
Service Design × UI/UX × Design Thinking × Human-Centered Design × Prototyping
Interaction Design Lab's service portfolio includes services and methods for all phases of a human-centered design process. In this context, the interplay of prototyping and evaluation plays a prominent role. As a research and service institution located in one of the largest design departments in Germany, the formal-aesthetic excellence of our user interfaces, service designs, and information visualizations is as self-evident as the consideration of established usability and user experience design principles. Speculative knowledge cultures and futurology methods complement the HCI & UX portfolio.
User Research & Contextual Inquiry
Observation methods & workplace analyses, interviews & surveys, cultural probes & co-design workshops, focus groups & future workshops, we develop custom-fit method combinations for a detailed understanding of the respective target group according to the respective problem. Our understanding of methods follows the paradigm of a human-centered digitalization, which focuses on a critical examination as well as the - often contradictory - expectations, needs, but also fears and uncertainties of the people and institutions concerned.
Conception & Prototyping
The core competence of our service portfolio is the conception, design and prototypical implementation of new human-technology or human-data interfaces. We design and develop for all established and new interaction modalities and devices (mobile devices, large-scale multi-touch tables, AR/VR, Smarts Objects).
Thematic focuses include the preparation and visualization of environmental and geodata. Data visualizations should not only inform about planetary boundaries, they should also initiate behavioral and attitudinal changes in society as a whole. Long-standing experience exists in the design of citizen-centric e-government applications, multi-user interfaces for disaster management, warning apps, city dashboards and new virtual reality applications in the field of mental health.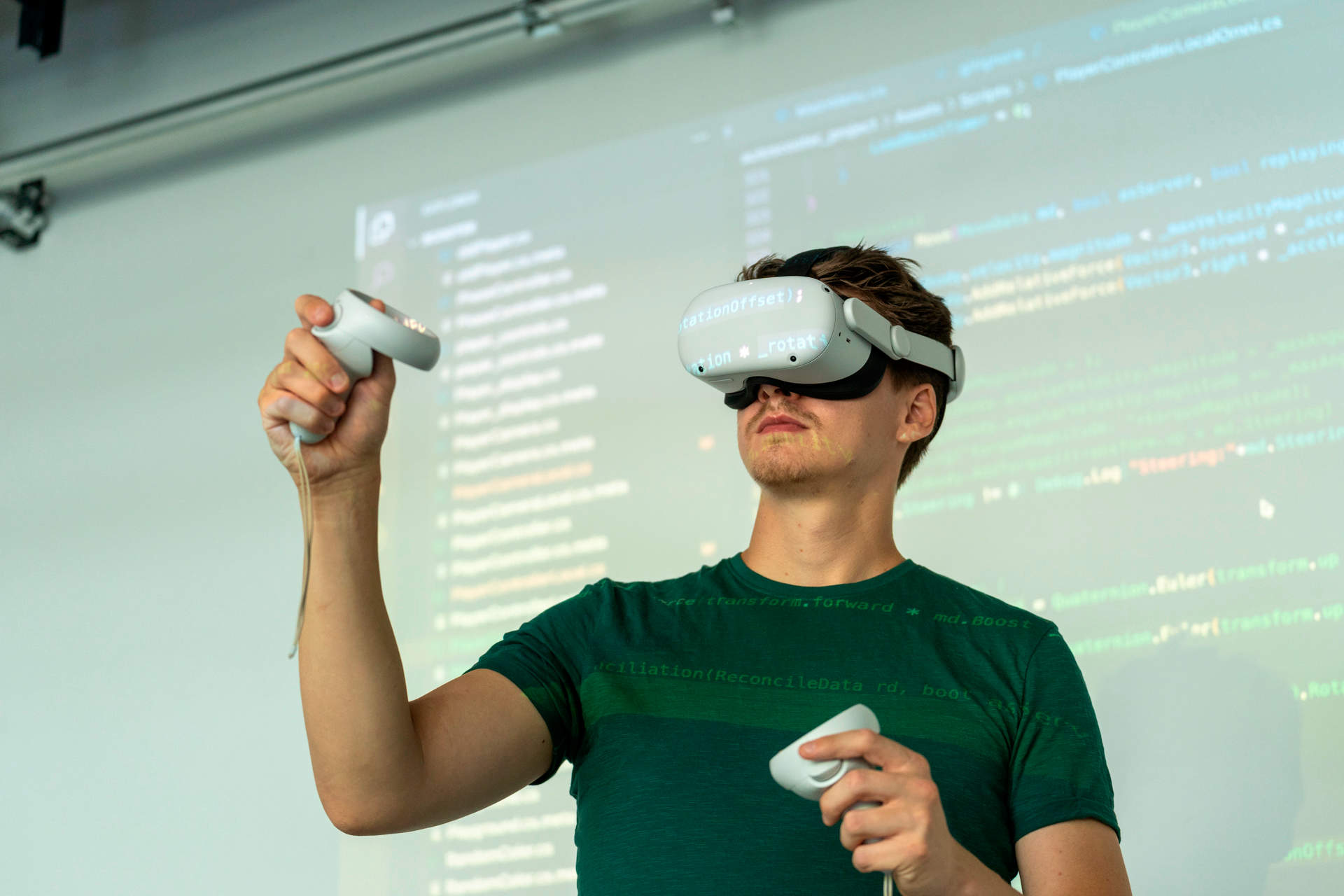 UX Evaluation
For the analysis of existing and new user interfaces we offer heuristic expert screenings and usability/UX tests (remote and lab-based). State-of-the-art eye tracking technologies (e.g. Tobii Glasses, Pupil Labs Glasses) are available for attention analysis on screen, in space or virtual worlds.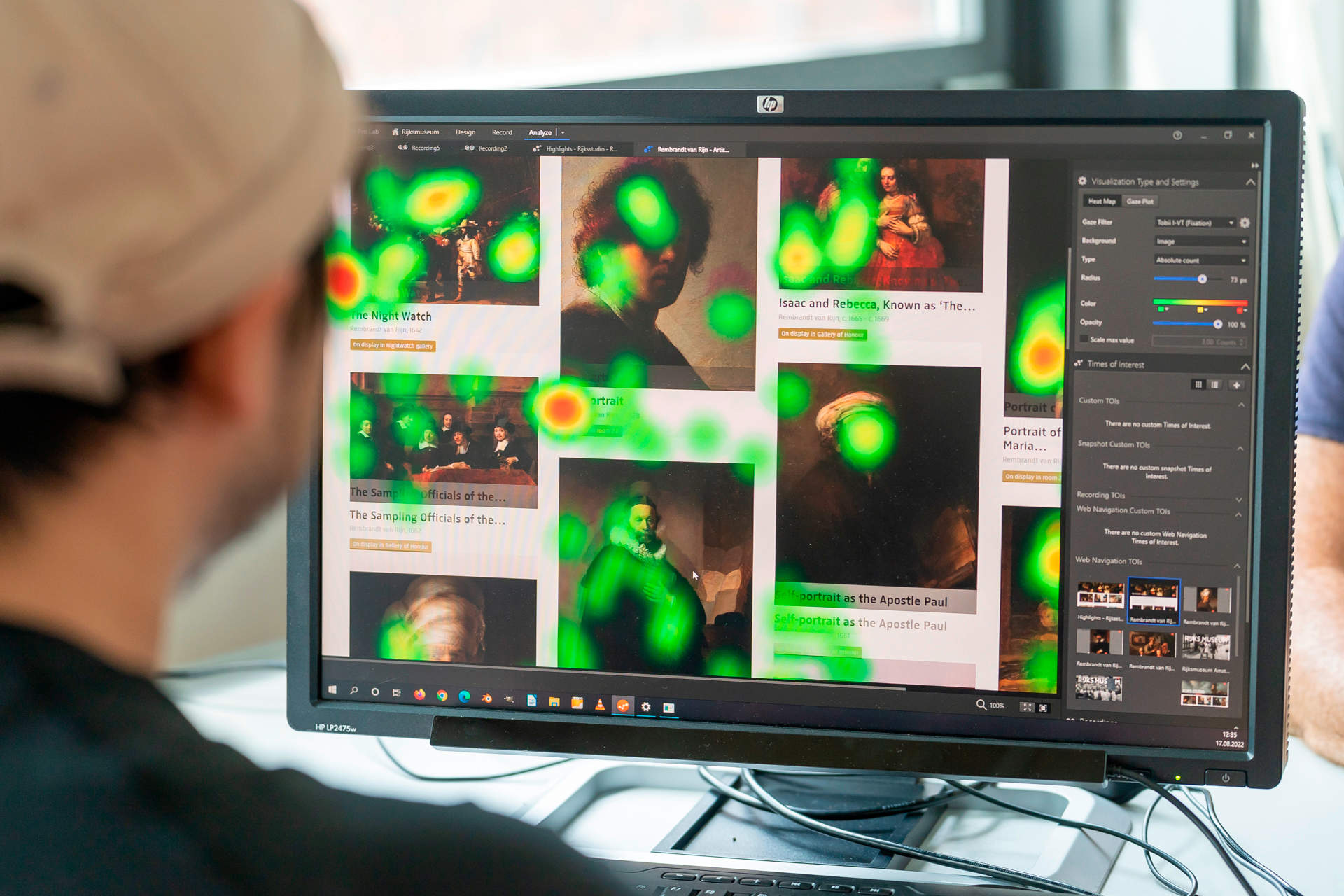 Speculative Design & Design Fiction
Speculative and fictional design methods transcend the established problem-solving approach to design. They open futures beyond avoidable path dependencies and initiate discourses on alternative visions for civil society coexistence, mobility or consumption through provocation. Design fiction, as a fusion of design, scientific facts and science fiction, describes a way of materializing ideas and speculations and making them tangible.
We look forward to cooperation inquiries: