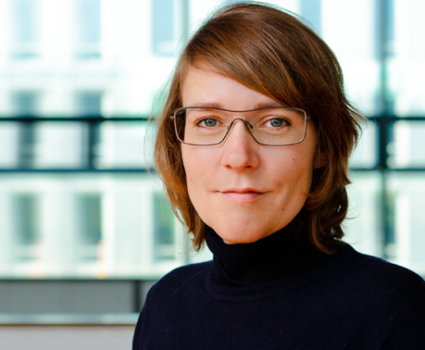 Prof.
Constanze Langer
Professor for Visual Interface Design
Projects
Publications
2022
Unfolding Spaces – Introduction of a Methodical-didactical Teaching Concept for a Virtual and Intercultural Cooperation Course in Art-based Research and Design Study Programmes
Proceedings of the international conference
2020
Design trifft Informationswissenschaft – Eine Diskussion zum Wandel zweier Disziplinen im Kontext der Digitalisierung
Information - Wissenschaft & Praxis, vol. 71, no. 2-3, pp. 86-94. https://doi.org/10.1515/iwp-2020-2072
2019
Inquiry-Based Learning in Design
Inquiry-Based Learning – Undergraduate Research. The German Multidisciplinary Experience p.229–247, Spinger
2019
Design 0815. Erfahrungen der Alumni für Curricula nutzen.
DUZ Wissenschaft & Management 10/2019, pp. 17–20.
2017
Forschendes Lernen im Design
Forschendes Lernen: Wie die Lehre in Universität und Fachhochschule erneuert werden kann. p.269–279, Campus